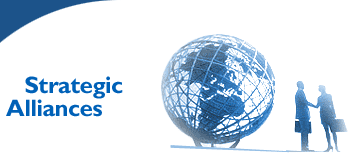 Back Bay Scientific was founded in September 2000 to make possible the rapid and low cost development and commercialization of clinically tested, patented products developed by Doctors Richard and Judith Wurtman. Back Bay Scientific has strong ties to leading companies in the consumer, health and nutritional products industries, ensuring a solid outlet for the Company's products. Back Bay Scientific's association with leading universities, such as Harvard and MIT, creates research advantages while lending added scientific credibility.
Back Bay Scientific is actively seeking strategic alliances with leading consumer, drug and nutritional product companies. Such alliances will include license agreements for the manufacture, packaging, distribution and marketing of our portfolio of patented, clinically tested market-ready products, as well as our strong pipeline of products in development.
In a short time, the Company has already established research and marketing relationships with leading multinational industry players.
In March 2001, Back Bay Scientific entered into exclusive license agreements with Numico Research BV, the parent company of GNC and Rexall/Sundown. Under the agreements, Back Bay Scientific granted Numico worldwide rights to certain patents and initiated research collaboration with Numico to develop products to help treat age-related memory impairment. Under the agreements, Numico is responsible for funding additional research, including clinical development, regulatory review, manufacturing and worldwide marketing of the products. Back Bay Scientific will receive a fixed license fee while the products are in development, and a running royalty thereafter on worldwide net sales.
In July of 2001 Back Bay Scientific entered into an option agreement, for PMS Escape, with a global leader in the consumer products industry. Subject to a marketing trial, currently in progress, the Company anticipates entering into a global license agreement for PMS Escape.