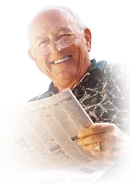 Back Bay Scientific's goal is to create and deliver innovative products that will enable people to live longer, healthier, happier and more active lives.
Back Bay Scientific has emerged as a leading developer in the growing nutritional supplement industry as a result of blending high quality standards with a heritage rich in entrepreneurial spirit. In order to continue its development, Back Bay Scientific is committed to sustaining a research program which will yield for consumers efficacious, leading-edge products.
Back Bay Scientific has access to these scientific findings primarily from two sources - internal research and through associations with scientific, academic and industrial organizations.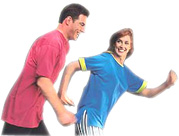 The key elements of Back Bay Scientific's product development are:
Identifying non-drug products and compounds with broad applications and large, underdeveloped markets;
Patenting the uses of these compounds and, where possible, their compositions;
Conducting rigorous clinical testing on the products to confirm their efficacy and to support marketing and advertising claims;
Testing the acceptability of new products directly with consumers;
Commercializing our products independently or through selective corporate partnerships that help ensure the timely penetration of target markets